What is the Difference Between Re-engineering and Reverse Engineering?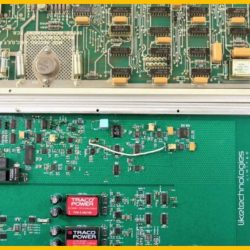 Re-engineering and reverse engineering are two technical processes which sound similar and are often confused. Both are routinely used in obsolescence management and involve the engineering and further investigation of finished, manmade products. However, the methods used and the desired outcomes differ hugely.
Here at Like Technologies, both re-engineering and reverse engineering play a key part in the obsolescence management solutions we offer to our clients in industry. The processes are a reliable way to redesign or recreate items which are no longer available from the original equipment manufacturer (OEM), even though they are still needed. This allows us to improve upon and bring modules and systems back to life, in compliance with customer specifications and industry standards.
Below, we will look at re-engineering and reverse engineering in more detail.
Re-engineering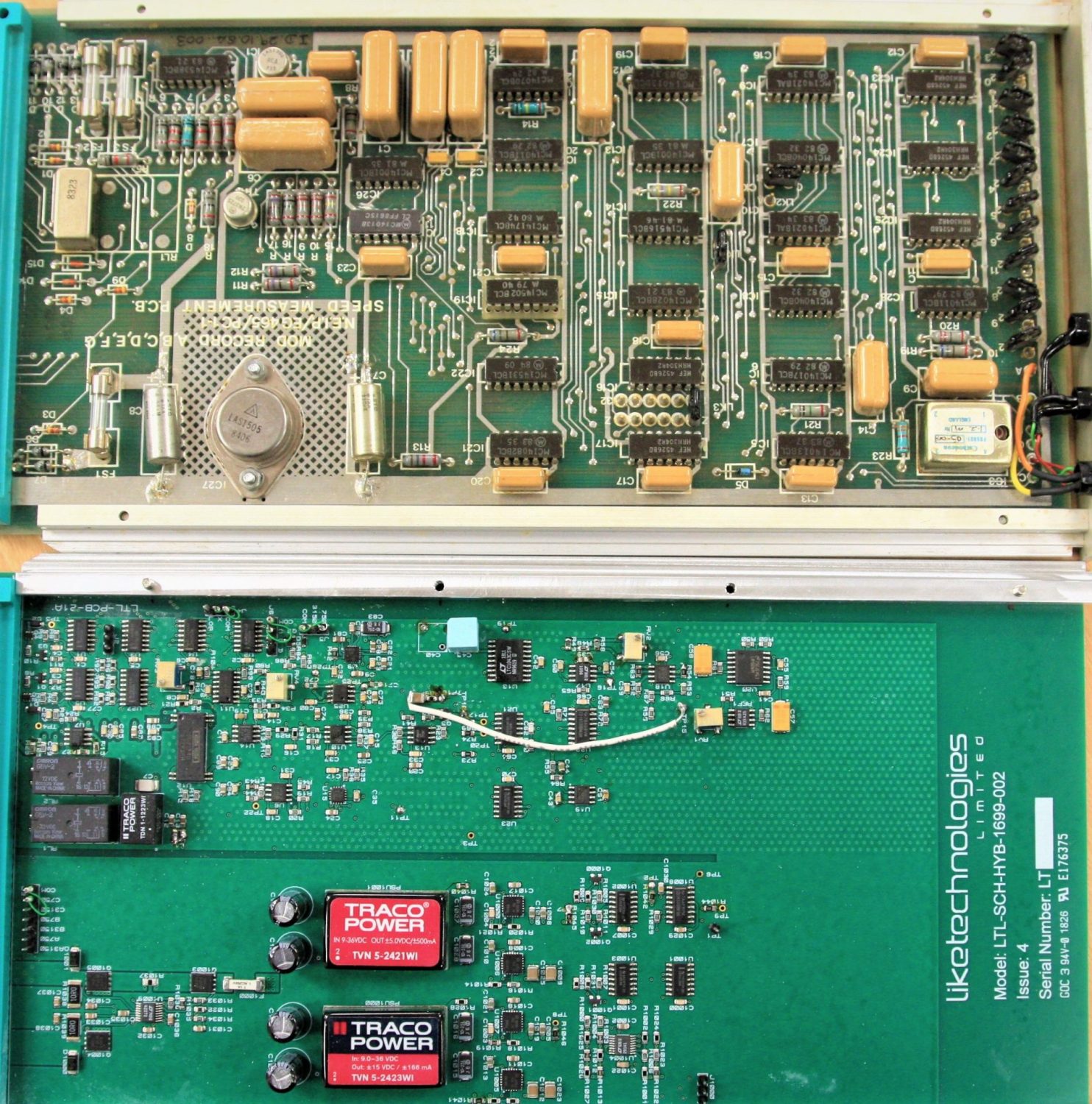 Re-engineering involves the investigation and redesign of individual components, or taking the current design of a device and improving certain aspects of it. It is the ultimate solution to obsolescence, when it comes to cost management and efficiency. It is usually preferable to re-engineer rather than financing a whole new design, or sourcing potentially out of date parts.
Reasons for re-engineering usually include:
To improve a particular area of performance
To improve functionality
To reduce operation costs/increase efficiency
To add new features to the original design
Re-engineering methods can vary but generally, engineering drawings are created of the redesign elements. A prototype is then created, which is tested extensively before production.
The key benefits of re-engineering
Re-engineering is a very effective future-proofing strategy and produces reliable solutions which are fully testable
It can minimise downtime for critical systems, helping with efficiency
It is an effective strategy for cost management
It can be applied to individual PCBs or entire systems and tailored to individual requirements across all sectors
The risk of sourcing counterfeit components is avoided
Reverse engineering
Differing from re-engineering, reverse engineering is a process where a finished product, module or software is deconstructed and tested to discover how it works. Information such as design and composition is extracted, without the need for an original design blueprint, documentation or computer model.
The process is sometimes also referred to as back engineering or backwards engineering. Re-tracing the design steps allows manufacturers to obtain the information to construct something new which replicates the form, fit and function of the original.
When is reverse engineering useful?
Reverse engineering is widely used across various industries for different purposes:
For identifying components and their interrelationships
If there is documentation missing for a part
To inspect equipment and components for quality issues and tolerances
If there is a dispute over a patent, a company can reverse engineer a competitor's product to prove their design has been stolen
When a new product is released, competing suppliers can disassemble it to learn specifically how it was built and how it works
To make software interoperate more effectively
When new digital models of components or systems are needed
As a learning exercise to gain greater understanding of what went wrong with an ineffective design
We can discover how items were originally made – learning about technology and history that might otherwise have been lost
Analysis of historical or obsolete components allows for improvement, combining older knowledge with new, advanced technology
Reverse engineering is an important part of obsolescence management. When technology or machinery is still relying on components which are no longer made, reverse engineering can be the only way to keep things running without replacing the whole system.
Re-engineering and reverse engineering in the power generation industry
Obsolescence is a growing problem within the power generation and nuclear industries in the UK. Re-engineering and reverse engineering are used to help solve the issue of ageing specialist equipment in strictly regulated and highly secure environments.
It is crucial that use of these methods in this sector is undertaken by experienced engineers. An understanding of the technology's historical use and knowledge of the most up to date production methods are vital.
Like Technologies uses specialist software and equipment to re-engineer and reverse engineer complex modules and equipment for leaders in industry, such as EDF. Our team of experienced engineers has extensive materials knowledge, enabling us to re-design and produce components no longer supported by the original OEM.
Re-engineering and reverse engineering case studies
Our re-engineering and reverse engineering solutions help to keep our clients' systems up and running. Where it is deemed cost-prohibitive to maintain existing equipment, we use in-depth analysis to provide a full redesign service. Our comprehensive research and investigations identify the most efficient and cost-effective solutions. Below, we will look at two examples:
The EPPE ROP B system – re-engineering project
EDF's EPPE ROP B system is essential for plant safety but it contained components that had become obsolete. Like Technologies was tasked with redesigning the system and providing a like-for-like replacement, that would integrate seamlessly with the existing plant. Part of the brief was to remove software from the system and replace it with a purely hardware-based solution. This strategy would eliminate the potential for software errors.
Our extensive knowledge of EDF's plant processes and protocols was essential to help us provide a cost-effective solution, while maintaining strict nuclear safety standards. After rigorous consultation, analysis and testing, our new system replicated the functionality of the original, with a simplified user interface. It can be installed without disruption to plant function and will remain serviceable for the entirety of the plant's lifecycle. Twenty units were ordered to fulfil requirements.
The Post Trip Monitoring Mimic Lamp – reverse engineering project
EDF had a requirement for the selection, substantiation, installation and testing of replacement lamps and holders on Post Trip Mimic panels. Like Technologies was engaged for the project due to our understanding of EDF's procedures and our SQEP resource.
After extensive review, Like Technologies determined that alternative commercial, off the shelf replacements were unsuitable for this application. The solution was to re-manufacture the original design, to allow for a direct 'form, fit and function' replacement, meeting the requirements of Item Equivalency Evaluation (IEE).
Using samples removed from the existing PTMM panel, we produced dimensional drawings of all parts and manufactured a prototype for factory acceptance testing (FAT). The design, development, build and testing stages of the project were all successful. We were able to deliver a reverse engineered, fully tested prototype, to enable future production runs.
How our re-engineering and reverse engineering services help our clients
Andy Davy, Group Operations Manager at Like Technologies, said:
"We are proud to support EDF and other industry sectors with their legacy systems and components. We have a successful track record of delivering reliable and robust solutions that seamlessly integrate with existing system interfaces. This is achieved by designing products that are form, fit and function compliant. Our capabilities can accommodate a single item all the way to a full system re-design. We are confident we can help keep your legacy systems performing reliably and efficiently for years to come."
Our designs across all industry sectors are tailored to obtain performance improvements and meet customer specifications. Whether it's a simple component, or a complex piece of control and instrumentation equipment, we are always happy to help!
If you would like to learn more about the bespoke re-engineering and reverse engineering solutions we can offer, please don't hesitate to get in touch via our contact page. Alternatively, you can call a member of our friendly team on 01524 811383.