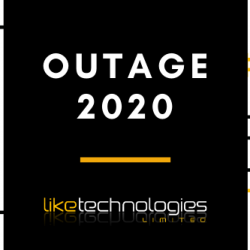 Outage season has drawn to a close for our team at Like Technologies and although circumstances have arguably been more challenging than usual due to the current working conditions placed upon us by Covid-19, we can proudly say that our team has once again delivered.
Our work with EDF for their planned outage at Heysham 2 Power Station focused on the Central Control Desk and System through new software updates, hardware refurbishment and general routine maintenance.
Our work began early last year prior to the statutory outage with detailed software development, test equipment maintenance alongside off site refurbishment programmes to ensure successful delivery for the outage window was possible.
In line with the continuous improvement programme for Heysham 2, a package of work in relation to the control desk hardware was carried out. This routine work was done at carefully scheduled times taking care to ensure the safety and security of our team and EDF staff at all times. Our team have now completed the detailed handover pack reflecting all works completed as defined within our original Quality Plan including all our supporting evidence and documentation.
Although the recent Covid 19 circumstances did produce a number of obstacles for our team in terms of resource and having to maintain strict social distancing guidelines, we were able to put systems in place throughout our work onsite and in our workshop to ensure our team were safe but our output was maintained.
Another successful outage season is now complete and we look forward to our future work with EDF.