Like Tech and Milliamp Led Consortia Wins Share of £3M Training Fund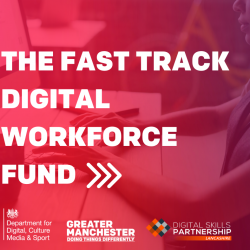 We have some fantastic news to announce for the Lancaster Electronics scene!
Like Tech alongside Milliamp and a number of other Electronics Businesses in the Lancaster area have been successful as a consortia in securing funding from the Fast Track Digital Workforce Fund to help get new talent into the electronics sector in Lancaster over the coming years.
The Fund is designed to support employers to recruit for hard to fill vacancies with a focus on creative inclusive opportunities for groups of people that currently don't have access to these digital opportunities in industry.
This is a £3 million joint venture between the Department for Digital, Culture, Media and Sport (DCMS), Great Manchester Combined Authority (GMCA) and the Lancashire Digital Skills Partnership and is the first of its kind in the UK.
We are incredibly proud to be working with other Electronics companies in our area to help address the skills gap and make a difference to those underemployed groups within our community. Recruitment and retention in the Electronics industry is a constant challenge and as a company we strive to do our best to address this challenge and do what we can to make a difference.
Special mention must go to Richard Grant from Milliamp and our Group Operations Manager Andy Davy for their efforts last year in securing this funding.
We are looking forward to sharing more updates on this project in the coming months!