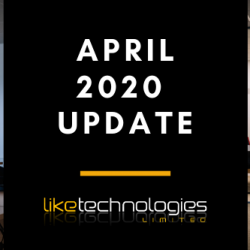 Like Technologies continues to remain open and operational and we are working hard to maintain a balance between the safety and security of our team members and our commitment to ourcustomers.
Our main focus during this time has been providing support to EDF at Heysham 2 to return R8 to service following its 2 month statutory outage. The availability of this unit will be key for long term security of supply for the country through the challenges ahead. We are advised that although COVID-19 has presented some unprecedented challenges, morale remains high and our team are determined to support the delivery of electricity that the country needs.
At Like Tech we continue to offer a repair, test and calibration service on electronic modules and systems in accordance with the Rework Modification & Repair of Electronic Assemblies Standard (IPC – 7711 / 7721) and the Acceptability of Electronic Assemblies Standard (IPC – A – 610).
As the COVID-19 situation continues, the number one priority for Like Technologies has been to ensure the well-being of our team members and customers and to minimise any disruption that may be caused. With regard to company and resource availability, the following measures have been put in place.
All our staff have been given training and our office has been equipped to adhere to the Public Health England guidelines. Where possible our team members that can work from home have been set up remotely and are working via our accredited secure network.  In the cases of staff that cannot perform their work away from the office they have been reorganised to work with as much distance between them as possible. Any Engineers that have to attend any sites have been given Key Worker consent and have been instructed to only attend when absolutely necessary, to perform the work required.
Should you have any emerging requirements we would be delighted to evaluate and offer our support where possible. Please do not hesitate to get in touch.