Marketing Executive Vacancy in Lancaster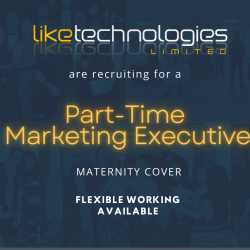 Vacancy Details
Part-Time Maternity cover: 16 Hours per week
Minimum contract of 9 months
Working days: 2 days a week
Based in Halton, Lancaster
Start date: July 2022
If you are looking for a warm welcome, to be a valued member of a tight-knit team, to receive top-notch training and enjoy real job satisfaction, this might be just the job for you!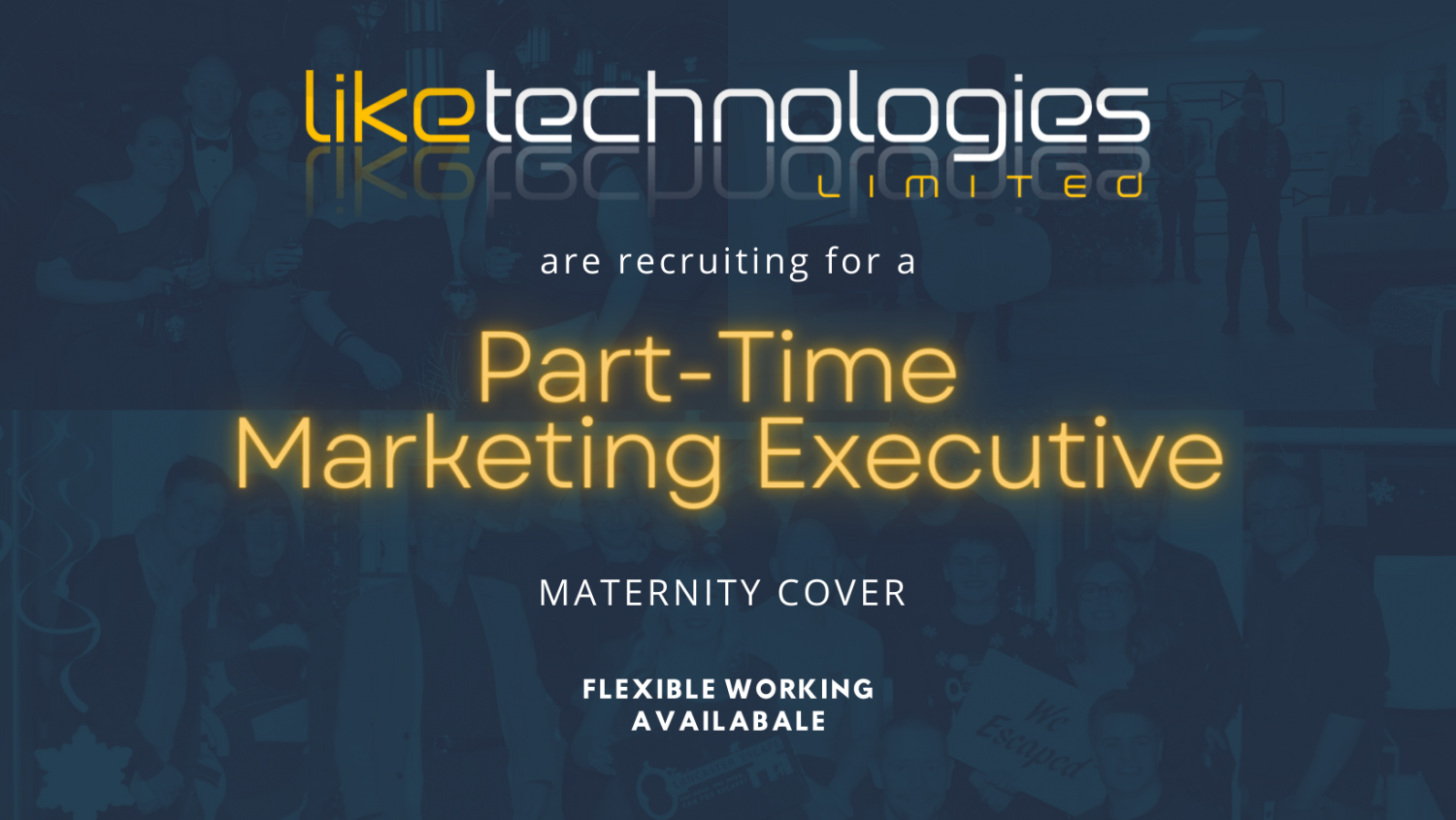 Main purpose of the role:
Managing all aspects of the marketing function for Like Technologies including managing the social media channels, creating relevant content for the website and sending out a monthly newsletter.
Assisting and advising the management team with any upcoming events, marketing campaigns and general marketing tasks that may need to be delivered.
Supporting the admin team and wider company with day-to-day operations. Providing a welcoming and efficient service to all visitors, processing deliveries, answering the phone and helping to communicate any internal messages.
Providing marketing or administration support to the Electech Innovation Cluster (www.electech.uk). Like Technologies is one of the founding members of the group and provides marketing support to help the cluster grow.
Key Responsibilities:
Composing marketing materials such as social media posts, promotional leaflets, brochures, blogs and articles etc.
Writing new blogs and articles for the website and scheduling them to go out on social media channels on a regular basis.
Working with the Business Development Manager to provide marketing material and support as and when they need it.
Proactively seeking new ways to promote Like Technologies.
Keeping up to date on local and national networking events that are suitable for the company to attend or get involved with.
Updating the internal intranet and reception desk screen with relevant content to inspire and inform fellow team members.
Overseeing the following tasks relating to Reception/Admin/General:
Point of contact for Wenning House, answering the telephone and filtering or directing visitors to the relevant person or department
Handling and recording the movement of post and goods inward to Wenning House, ensuring accurate records are kept
Assisting Managers, Directors & other members of staff with administrative duties
Helping to facilitate events at Wenning house
Maintaining regular consistent and professional attendance, punctuality, personal appearance, and adherence to relevant health & safety procedures
Skills and Qualifications Required:
Essential
Experience as a Marketing Assistant
Excellent social media management skills using Twitter, LinkedIn and Facebook
Experience using MailChimp, Hootsuite and Facebook scheduling tools.
Good blog writing, content creation and creative writing skills
Design skills, ability to use Canva to aid design of marketing material
Well-organised with a customer-oriented approach
Ability to produce own ideas and be pro-active with marketing activity
Possess cultural awareness and sensitivity
Desirable
Experience in event organisation
Experience using WordPress for editing content
Good knowledge of SEO
Excellent knowledge of Canva
Benefits
We operate flexible working- ask about alternative patterns of work at the interview stage
5 weeks (25 days) holiday pro rota
Generous company pension scheme
Training and professional development opportunities
Regular team engagement and events
Free on-site parking
Sick pay
Bereavement leave
What else do I need to know:
You will be required to obtain and maintain security clearance of at least Counter Terrorist Check (or CTC clearance). To satisfy the requirements, you will need to have been a legal UK resident for a minimum of 5 years and successfully complete all stages of the vetting process.
Should you require any adjustments to support you in your application, please do not hesitate to contact us.
We welcome all applicants regardless of age, race, faith, sexual orientation, gender identity, gender expression, socioeconomic background and physical or neurological disabilities.
Apply now by emailing your CV to sally.walmsley@liketechnologies.co.uk
If you have any questions please call Sally on 01524 811 383.