Control Systems Engineer Job Vacancy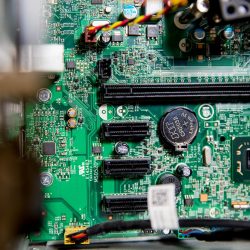 Like Technologies is looking for a full-time Control Systems Engineer to join our talented team. This unique and exciting opportunity is based within our Information Systems department, working in the UK power generation industry.
Leaders in industry rely on Like Technologies' skilled engineers. We extend the functional life of plant equipment by providing unique electronics and software solutions, meeting strict regulations and minimising risk in safety-critical environments. Our innovative designs and specialist expertise make us a leading provider in the North West, offering UK-wide coverage.
We are proud to play our part in the vital Electech sector, which has the power to transform and grow almost all other industry sectors and is highly significant to the future of the UK economy.
The role of Control Systems Engineer
This role involves the full lifecycle for modifications to control systems, in accordance with customer requirements. It includes the authoring of detailed technical specifications and acceptance test procedures. All modifications are to be formally approved prior to implementation and have a stringent focus on established processes and quality assurance.
The successful applicant will undergo intensive in-house induction training and will report to the Operations Manager, working under the guidance of the Technical Lead. The role is based at our offices in a rural location close to Lancaster but will also require working from our client's site.
Benefits
A rewarding career helping our clients to keep the country's lights turned on and the wheels of industry turning
Comprehensive industry-specific training and opportunities for professional development
Competitive salary dependent on experience
6.6 weeks paid holidays per year, inclusive of any public holiday entitlement
Up to 6% employer pension contribution
Flexible working
Holiday buy back
Free on-site parking
Team social events
Supportive and collaborative culture
Who are we looking for?
Our ideal candidate will have:
A real love of technology
An engineering background
Some experience of software development and software development lifecycles
A very basic understanding of electrical principles as a minimum
A keen eye for detail
Logical thinking with the ability to create innovative solutions to problems
Experience in writing technical documents
The ability to clearly convey complex technical detail
A practical can-do attitude
Good communication and collaboration skills
Willingness to learn
This role will require you to be based in the local area and to obtain SC Clearance. However, we will assist with your application. Please refer to the Government's UKSV website for further details.
A bit about us
Like Technologies was founded in 2006 as a response to the need for obsolescence management solutions in industry. Our founders' ambition was to provide leading technical expertise while maintaining a personal level of service. The business has now scaled up into a national provider of bespoke, industrial electronics and software solutions. However, our core values have not changed.
We operate from purpose-built premises near Lancaster. Our large workshop, specialist electronic equipment testing and repair facilities and office spaces accommodate our growing workforce. We are proud of the innovative and inclusive culture we have created at Like Technologies and are passionate about supporting our employees, community and our environment.
We put safety and quality first in everything that we do. This is why we invest heavily in the training and development of our team. Our focus is on continual improvement and high environmental standards.
We are certified in quality standards: ISO 9001:2015, ISO 14001 and ISO 45001.
How to get in touch
If you think you've got what it takes to be a Control Systems Engineer in the innovative and exciting Electech sector, please email your CV with a brief covering letter to marian.elden@liketechnologies.co.uk. Please note that this is not a remote role. Therefore, we will only be able to consider local applicants.